RESIDENT VISA
(Temporay and Permanet Visa)
一Common passport holder(PDF)
⇒ Application at Paraguay Immigration Bureau (spanish only)
NON-RESIDENT VISA (Tourist, technical, and business)
As a general rule, passports must be valid for six months beyond the date the traveler will enter Paraguay.
I. Nationals of the following countries DO NOT NEED A VISA to enter Paraguay for short visits (tourism, technical, and business) of up to 90 days:
| | | | |
| --- | --- | --- | --- |
| Andorra | El Salvador | Liechtenstein | Russia |
| Argentina | Estonia | Lithuania | Singapore* (30 days) |
| Australia | Finland | Luxembourg | Slovak Republic |
| Austria | France | Malta | Slovenia |
| Belgium | Germany | Mexico | South Africa |
| Bolivia | Greece | Monaco | Spain |
| Brazil | Guatemala | Netherlands | Sweden |
| Bulgaria | Honduras | New Zealand | Switzerland |
| Canada | Hungary | Nicaragua | Taiwan |
| Chile | Iceland | Norway | Turkey |
| Colombia | Ireland | Panama | Ukraine |
| Costa Rica | Israel | Peru | United Arab Emirates |
| Croatia | Italy | Poland | United Kingdom |
| Cyprus | Japan ** | Portugal | United States of America |
| Denmark | Korea (30 days) | Republic Czech | Uruguay |
| Ecuador | Latvia | Romania | Venezuela |
*For ordinary passport holders.
** Paraguayan nationals who are holders of common passports need visa to enter Japan.
More details
II. Nationals of Russia and Taiwan can apply for a VISA ON ARRIVAL

for a short stay (tourism, technical, and business) of up to 90 days, and for Nationals of Qatar, up to 30 days.
⇒ The Visa on Arrival is available only at the Silvio Pettirossi International Airport (Asunción-Luque).
REQUIREMENTS
Valid Passport.
Payment in cash of the corresponding fee: Russia: 160 USD, Taiwan, and Qatar: 100 USD
III. Nationals of countries not mentioned above MUST OBTAIN A VISA to enter Paraguay prior to their travel
⇒ Application at the Consular Section of the Embassy of Paraguay in Japan.
REQUIREMENTS
Be a resident or legal visitor in Japan, Vietnam, the People's Republic of China, Hong Kong,
Macao, Brunei Darussalam, Laos or Indonesia.
Personal appearance of the applicant to pick up the visa (except with the special authorization of the Ministry of Foreign Affairs).
PROCEDURES
1. Sending the Application by post:
Color copy of passport (the page with personal data and page of visa of other countries). Passports must be valid for at least six months after the expected time of entry into Paraguay and must have at least 2 empty pages.
For residents in Japan: Copy of the resident card.
Information about your trip (flight reservation is not required.) Do not buy an air ticket before your visa approval.
Copy of Bank Balance Certificate.
Certificate of Health for travelers.
Invitation letter from the Paraguayan company (in case of business visa) inviting the applicant.
Supporting Documents:
For residents outside Japan: Police clearance report (in English) legalized by the Ministry of Foreign Affairs.
Tour details.
Invitation letter and copy of identity card of a family member, Paraguayan friend, or foreign resident in Paraguay.
2. Send a Digital Photo
NOTE:
The consular section may request any additional documents deemed necessary.
If the applicant lives in a COUNTRY OF OUR JURISDICTION different from Japan, all the above-mentioned requirements must be sent only by contact form.
3. Personal appearance at this Embassy
Once the request is authorized *, the Consular Section will contact the applicant to schedule an appointment to pick up the visa and make the corresponding payment.
* From 5 to 60 days after the correct reception of all the requirements.
Digital form to send the Photo for the visa
Photo specifications for visa application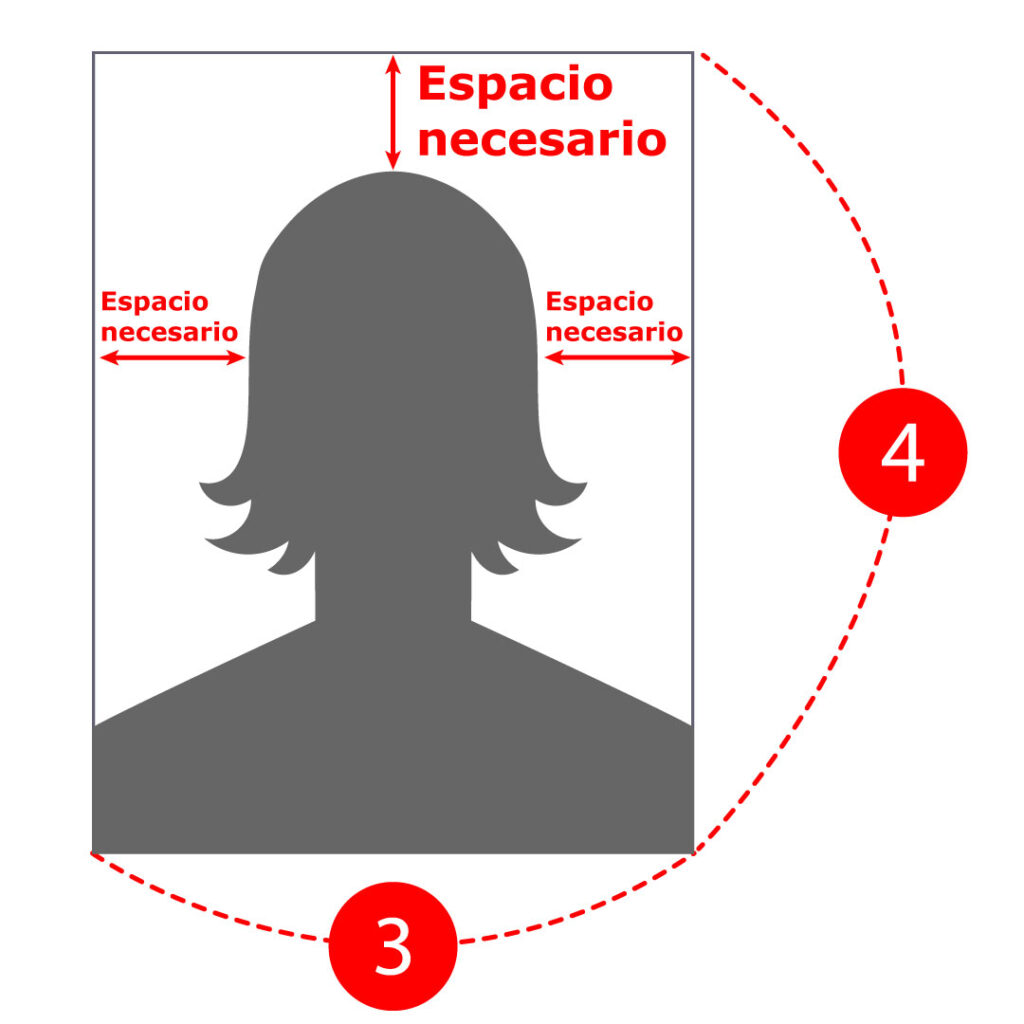 Recent digital photo taken within the last three months.
– Scanned photos are not acceptable.
– Taken in front of a plain white or off-white background.
– Full-face view directly facing the camera and both eyes open.
– Neutral facial expression, not smiling.
– Image Format: JPG.
– Size of image: Minimum 1.5MB.