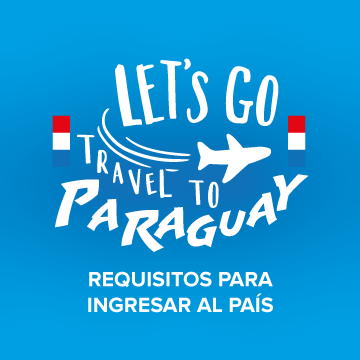 Requirements to enter Paraguay
Requirements to enter Paraguay
COVID-19
Since October 24, 2022, the protocol for entry into the country dated 06/02/22 is not in effect; therefore, the presentation of the vaccination certificate against COVID-19 and the RT-PCR test is no longer required for entry into Paraguay.
For monitoring purposes of travelers entering the country, information about the vaccination status against COVID-19 will be requested. The fact of not having this vaccination will not impede entry into the country.
YELLOW FEVER
All travelers, national or foreign, coming from risk areas: Brazil, Bolivia, Peru and Venezuela, must be vaccinated against Yellow Fever and have the International Certificate of Vaccination.
For further information, please consult: Sanitary requirements for entry 21/10/22 Spanish