Paraguay, thanks to its extensive and fertile lands, is characterized by an agricultural economy but with a high degree of participation in the commerce and service sectors. Soybean, wheat, corn and cattle production represent the main activities of the agricultural sector. In the area of commerce and services, the main activities are centered on government services, financial intermediation, transportation, and communications.
The industrial sector has been growing mainly through constructions. With incentives for foreign investment such as the Maquila Program, Paraguay currently offers good opportunities for the establishment of new industries that can take advantage of the labor force, low tax burden and abundant energy that the country offers.
Thanks to the Itaipu and Yacyretã binational dams, Paraguay is currently the largest net exporter of electricity in the world. This represents a great opportunity for electro-intensive investments that require a constant and accessible supply of electricity for their operation.
In 2013, Paraguay recorded the highest economic growth rate in South America with a 13.6% increase in GDP. In 2014 and 2015, Paraguay recorded growth rates of 4.7% and 3% respectively, the highest in MERCOSUR and higher than the average for the region.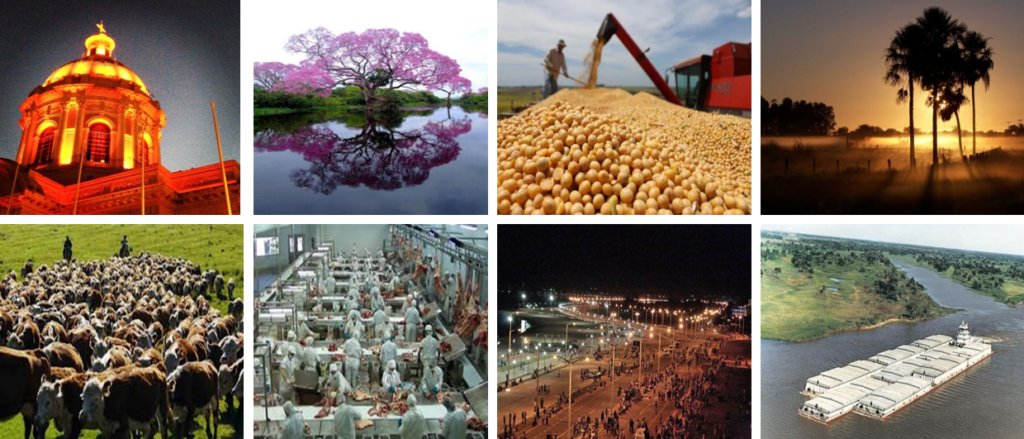 The Commercial Section of the Embassy provides information and guidance to those interested in investing in or acquiring products from Paraguay, as well as to Paraguayan businessmen in their commercial relations with Japan.
Investment Guide 2021
JICA Material (spanish)
Paraguay has become a land of opportunity for foreign investment – the time to invest is now! Learn more about what Paraguay has to offer through the following video (with Japanese subtitles).
The Republic of Paraguay offers multiple reasons to host foreign investments that are looking for the best conditions to maximize their operations and facilitate access to important markets.
Thanks to its open trade policy, Paraguay offers:
Incentives for investment in Paraguay