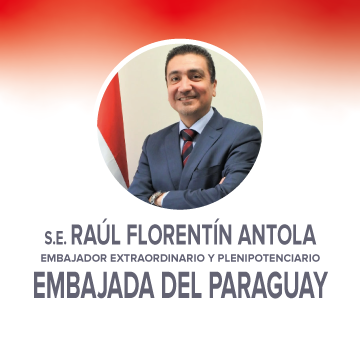 The Embassy of the Republic of Paraguay in Japan, under the Ministry of Foreign Affairs, represents the Paraguayan Government in Japan, and operates in accordance with the provisions of the Vienna Convention on Diplomatic Relations and the national laws and regulations of the Paraguayan Executive Branch.
The Consular Section serves Paraguayan citizens and foreign nationals in matters of personal or commercial documentation, and provides consular assistance to Paraguayan citizens whose situations may require special attention.
The Embassy also promotes foreign investment and bilateral trade with Japan, and introduces the Paraguayan culture and tourist attractions to the people of Japan and other nations.
Telephone service (+81 3-3265-5271)
Monday through Friday from 9:30 AM – 5:00 PM(except public holidays)or email us via the contact form
Emergency: +81 80-9293-7992